Probiotic + Prebiotic
For Constipation and
Irritable Bowel Syndrome
Scientifically and clinically proven efficacy
Constipation relief
Alleviate IBS symptoms such as abdominal pain and bloating
Added prebiotic FOS to enhance probiotic action
Rebalances gut microbiota and boost immunity
Gastric resistance strain ensures safe passage and active in gut
Product Details:
Presentation and pack size: powder, 14 sticks.
Active ingredients: Fructo-oligosaccharides (FOS), 5 Billion+ Bifidobacterium longum W11
Dosage and administration: 1 stick per day, preferably in the morning before breakfast; Mix well with liquid below 37℃ & consume immediately after dilution.
No added flavorings, colorings or sweeteners
Manufactured and imported from Italy​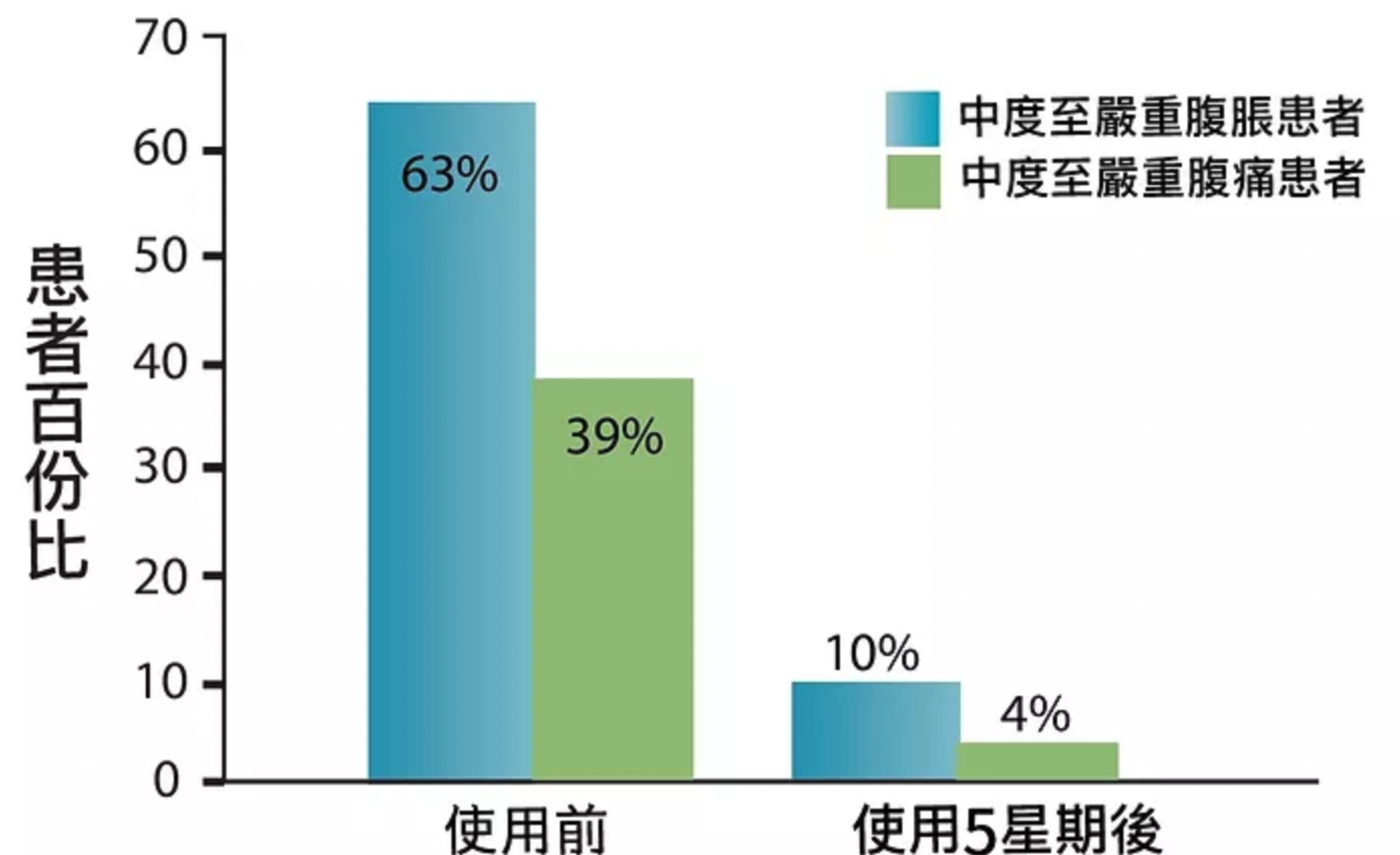 Newdirran IBS has a unique synbiotic formulation, W11 probiotic strain with FOS prebiotic. FOS is a "food" for Bifidobacteria that stimulates the growth of health promoting bacteria. Efficacy proven in human clinical trials, W11 + FOS can reduce gastro-intestinal discomfort related to IBS, and helps relief bloating, abdominal pain and constipation.
【Clinical Study】
Symptoms of patients with constipation-type IBS were assessed 1 month (1)
Patients treated with the patented probiotics strain W11+FOS for 5 weeks
Patients with moderate-to-severe symptoms before treatment had significantly less bloating and abdominal pain
Stool frequency significantly increased from 2.9 per month to 4.1 per month.
Reference:
Colecchia et al. Minerva Gastroenterol Dietol. 2006; 52: 349-582.
Amenta et al. Acta Biomed.2 006; 77: 157-1623.
Dughera et al. Acta Biomed. 2007; 78:111-116

【Key Benefits】
Strengthen the mucosal barrier that blocks the adhesion of pathogens
Protect against pathogens
Protect against the early stage of GI infection
Balance the composition of gut microbiome
【Product Information】
Active ingredients: Bifidobacterium Longum W11, Fructo-oligosaccharides FOS
Each stick contains ≥ 5 billion live probiotic bacteria
1 stick per day, preferably in the morning before breakfast, for a course of not less than 3 months
Mix well with liquid below 37°C
Consume immediately after dilution

【Friendly Reminder】
Alcohol consumption may cause dysbiosis/imbalance of the microbiome disrupting its ability to fulfill its function.
This can lead to all kinds of ailments including inflammatory bowel disease, irritable bowel syndrome ( by irritating their guts it can lead to flare-ups), and more specifically to increased intestinal permeability ( leaky gut ) causing the presence of endotoxins in the bloodstream.
Leaky gut jeopardizes the immune system, affects our skin, contributes to the development of obesity and depression!
May contain traces of soy and milk products
Please keep this product out of reach of children
Keep in a cool (not exceeding 25℃), dry place, and away from direct light. Please do not use if the small bag is broken.
This product is not a substitute for medication, please consult your doctor for disease treatment or prevention.